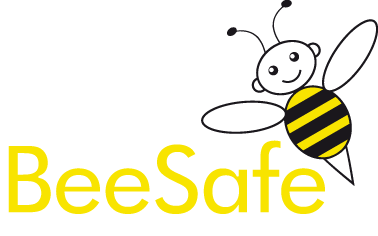 ​

​

Your local school of motoring ...
​​​make your learning experience fun and exciting
​​CONGRATULATIONS
TO​ ALL OUR ​LEARNERS
TO DATE WHO​ ARE​ NOW
FULLY QUALIFIED​
DRIVERS...
WELL DONE!​
Total passes to date - 482
We know exactly why you have been failing your driving test and actually, it probably is not your fault! People who fail their test and want to change instructor do so because they feel they have not been trained fully and believe they are not 100% confident... all we want you to do is give us a buzz and tell us your story... we will then start to plan for your success.
Robert McKay, ADi
(Grade A Instructor)
By choosing beesafe you have an 84% chance of passing first or second time
A
Aaron Cartwright (1)
Aaron Johnstone (1)
Aimee Maiyn (3)
Angela Davidson (2)
Angela Rannachan (2)
Adam Bell (1)
Alexander Dickson (3)
Andrew Wilson (1)
Allan Clark (2)
Andrea Shaw (1)
Amanda Gallacher (2)
Angela Mciroy (2)
Audrey Geddes (2)
Audrey Gordon (1)
Amy Shailes (1)
Angela Hunter (3)
Amy Davidson 2)
Andrew Finlayson (1)
Andrew Convery (1)
Ashley McCutcheon (2)
Alan Hayton (2)
Alastair McKellar (1)
Andrea Bruce (3)
Amy McCafferty (2)
Abbey Tweedie (1)
Amy McNally (2)
Ashley Irvine (2)
Amy Wallace (1)
Aaron Parker (1)
Anna Wrobel (1)
Abbie Ryan (1)
Angela McLean (1)
Allan Logan (1)
Abby Lennox (1)
Angela Barrie (1)
Amber Malyn (1)
Ashleigh Sheridan (1)
Amy Johnston (3)
Andrew McKinney (1)
Antonia Wilson (1)
Aimee Holmes (1)
Ashley Baillie (1)
Amy Donaldson (1)
Anthony Williams (1)
Aiden Doherty (1)
​
​B
Ben Mathieston (1)
Bobby Carmichael (1)
Bryan Warner (1)
Billy Wallace (1)
Brian McCutcheon (2)
Brandon Romeo (1)
Brooklyn Leyden (1)
Bailey Wong (2)
Ben Anderson (1)
Brenna Gallacher (1)
Blayne Leitch (3)
C
Craig Rankin (1)
Craig Drummond (1)
Charmaine Drake (2)
Collette Palmer (4)
Christine Wilson (1)
Chris Patterson (3)
Craig McCormack (2)
Claire Patton (2)
Charles Duncan (3)
Clare Cryans (1)
Charles Coates (1)
Courtney Lynch (1)
Chantelle Baillie (2)
cheryl mcPherson (2)
Calum Dickie (1)
Caitlin Degnan (3)
Caleb Norval (1)
Christine Quigg (2)
Chelsea Thomson (1)
Charlie Duncan (1)
Caitlin Winchcole (1)
Chantel Fraser (2)
Chanelle Monteague (1)
Caitlyn Gizzi (1)
Ciara Lennon (1)
Conor McNally (2)
Cameron McLellan (1)
Carly Ryan (1)
Cameron McGrath (2)
Connor McCann (1)
Caitlin Docherty (1)
Caitlyn Drake (1)
Cara McKay (1)
Courtney Lennox (1)
Chloe Harkins (1)
Callum Ferrie (2)
Chris Giffen (1)
Carter Harrison (1)
Craig McDermid (1)
Corey McNeilly (1)
Connor Mckay (1)
Callum Holland (3)
*CAMERON FAIRGRIEVE (1)
​
D
Dale Speirs (1)
Daniel McEwaney (1)
Danielle Brown (1)
Danielle Gartlend (1)
Danielle McConway (1)
Deborah Fleming (1)
Derek McGibbney (1)
Diane Kelly (2)
Dylan Baxter (2)
David Gould (1)
Dillon Clark (1)
Daniel Palmer (1)
David McMillan (1)
David Gartlend (1)
Dean McKenzie (2)
Danielle Duffy (1)
Dylan Campbell (1)
Dean Coyne (1)
Danielle Marrinan (3)
Danielle Curran (1)
Davina McNally (1)
Dougie Scott (2)
Declan Reid (1)
Deborah Keenan (3)
Demi Martin (6)
Danielle Dawson (2)
Demi Carlin (1)
Derek Walker (1)
Derek Farrelly (1)
Declan Lindsay (1)
Dylan Wood (1)
Danielle Hodge (1)
Damon Chan (1)
E
Emer Dickie (2)
Emma Ferrie (1)
Ella Kate Nye (1)
Edward Gallagher (2)
Emma Murray (1)
Elizabeth Muir (1)
Elaine Riglay (1)
Eleanor Linton (1)
Emily Harkness (1)
Ellie Watson (2)
Emma McMillan (1)
Emily Provan (2)
Ellie Goodwin (3)
Ellie Glass (1)
Emma McClaren (2)
Emma Parker (1)
​F
Fiona McPherson (1)
Fiona McCurrach (2)
Fiona Scott (1)
Fraser Patrick (1)
Findlay Hope (1)
Finlay Wallace (1)
​G
Gary Carr (1)
Gary Knox (3)
Gemma Sands (4)
Graeme Perry (1)
George Scott (1)
Gemma Neill (4)
Gemma Cruden (2)
Gillian Wilson (2)
Garry Eskdale (1)
Gerald O'Hara (1)
Graham Lennon (1)
Gemma McKenna (2)
Greg Johnston (3)
Georgia Hendry (1)
Georgie O'Farrell (1)
​H
Hayley Colvin (2)
Hayley Duncan (1)
Harlie Donnaghy (1)
Halle McGrath (2)
Hannah McMillan (1)
Hannah Doherty (1)
​J
James Mckay (1)
Jackie McKay (1)
Jaklyn Garscadden (2)
Jane Robinsion (2)
Jay Irvine (1)
Jayde Anderson (1)
Jayne Robertson (1)
John Paul Corrigan (2)
Jenna Morrow (1)
Janice Fraser (1)
James Recan (2)
James Shaw (1)
James Mallon (1)
Jamie Hamill (1)
Jamie Lee Haggerty (1)
*JAMIE REILLY (1)
Janine Clark (1)
Jill Price (4)
Joanne O'Brien (3)
John Hunter (1)
Joseph Tannock (1)
James McGlinchey (2)
Jordan Bovill (1)
Jodie Collins (1)
Jodi Milne (2)
Jeremiah Lee (1)
Jemma Campbell (1)
Justine Wilson (1)
Jack Connolly (1)
James Duncan (2)
Jamie Hutton (2)
Jodi Doyle (2)
Jordan Martin (1)
John Smith (4)
John McKerrow (5)
Jamie Young (1)
Josh Martin (1)
Jenna McMenemy (3)
James King (3)
Jack Campbell (2)
Jordan Gardner (1)
Jacqueline Hanratty (2)
Jamie Cartwright (2)
Jamielee Strang (1)
Jamielee Shannon (1)
Joshua Downie (1)
Justin Valdez (3)
James Palmer (1)
Jack McNally (4)
Jayson Watt (1)
Jack Agnew (1)
Jennifer Barclay (2)
James Murray (3)
Jack Howard (1)
James Dundas (1)
Jodie Kenna (2)
Jack Campbell (1)
Jennifer Foy (1)
Jack Torrance (1)
Jason Waugh (3)
K
Kevin Newman (2)
Kayleigh McLeish (2)
Kayleigh Murdoch (1)
Kimberly Paul (1)
Kirsty Fraser (1)
Kelly Romeo (1)
Kelly Bryson (8)
Kieran Duncan (2)
Kieran Cryans (1)
Kieran Blair (1)
Kirsty Bestow (2)
Karen Rannachan(2)
Kerry Espener (1)
Kirstyne Garvie (1)
karen Kelly (3)
Kyle Thomson (2)
Kathleen Pratt (2)
Kayley Kelly (2)
Kieron McHale (3)
Kirstyann Murray (2)
Kyle Gallagher (6)
Kaitlyn Rocks (2)
Karen Muir (1)
Kiera Henry (2)
Kieran Harkins (3)
Kelly Duncan (1)
Kenneth Ball (1)
Kevin Fraser (1)
Karyn O'Kane (2)
Kierra Allan (2)
Kier Young (3)
Kai Wylie (2)
Kyle Gaughan (3)
Kyle Murray (1)
Karen Rankin (1)
Kimberly Main (1)
Kelsey Haughie (2)
Kelsey Wylie (1)
Kevin McDonald (1)
Kennedy McCann (1)
Kieran McDonald (2)
Karyn Ross (1)
Kiera Burns (2)
Kyle McIntosh (1)
Kyle Gilmour (1)
​L
Laura Rankin (3)
Lee Grieve (1)
Leigh Cochrane (1)
Lyndsay Smith (1)
Lauren Smith (2)
Lorna Dunlop (1)
Lorraine Weatherall (1)
Lyndsey Heenan (1)
Lauren Giffen (2)
Lauren Yuile (1)
Lyndsay McDonald (3)
Lynsey Docherty (1)
Laura Gormley (1)
Leigh Syme (2)
Lauren Gray (2)
Lee Ralston (1)
Lauren Marie Kennedy (3)
Lynne Frew (2)
*LYNSEY BROWN (1)
Lorraine Gillfillan (2)
Lois McKay (3)
Lisa Stewart (1)
Lucy Rosenbloom (1)
Laura Sneddon (2)
Lauren Mcaulay (1)
Louis Gould (2)
Lee Teague (2)
Leanne McNeill (4)
Leah Hamilton (2)
Liam McDonald (2)
​
​M
Mark McBride (1)
Melissa Gray (1)
Michelle McManus (1)
Michelle Wilson (3)
Melissa Cochrane (1)
Michael Mooney (2)
Mark Gilmour (1)
Mark Jardine (1)
Mark McCluskey (2)
Margaret Fraser (1)
Matthew O'Donnell (2)
Malcolm Carlin (3)
Michael Reilly (3)
Michael Weir (1)
Megan Parson (1)
Mellissa Tierney (2)
Marco Wiley (2)
Mark Hannah (10)
Melissa Wales (1)
Mary O'Hare (2)
Melissa Fodey (3)
Megan Young (2)
Marc Young (1)
Mhairi Logan (2)
Megan Monaghan (5)
Madihah Razaq (1)
Martin Doyle (1)
Mary Wilson (1)
Michelle Scroggie (1)
Michael Teague (1)
Michelle Collins (1)
Michaela Ross (1)
Mitchell Halley (2)
Morgan Lennie (1)
Maya Hemphill (2)
Mark Fox (1)
Megan MacKay (1)
Monica Wylie (1)
Matthew Pettifer (1)
Morgan Clarke (2)
Millie Bell (1)
N
Natalie Murphy (1)
Neil Campbell (3)
Nicola Thomson (1)
Nicole Mclaren (1)
Nicole Thomson (3)
Nicola Collins (5)
Nikki Berry (2)
Nikki Milne (1)
Nicola Makay (2)
*NICOLA STEWART (1)
Nickie Johnston (2)
Nikol Krugielka (1)
Nadzeya Piatrouskaya (1)
Nicole Brown (1)
Naomi Weir (1)
Nathan Kennedy (1)
Nathan Bovill (1)
Nicole Buchanan (2)
Nicole Holmes (3)
Neha Samra (2)
Nicola Blair (1)
O
Oskar Strojny (3)
Olivia Duff (2)
Orla Lennon (1)
​
P
Patrick Duncan (1)
Paul Anderson (1)
Patrick Romeo (1)
Paul Cochrane (1)
Paul McGregor (2)
Peter Routamaa (1)
Paige Finlay (2)
Paul Hunter (1)
Peter Gourlay (1)
Paul Hamilton (1)
Paul Smith (1)
Paddy McConnell (1)
Paul Glass (1)
​
​R
Robert MacLaclan (1)
Robert Rankin (2)
Robert McMillan (2)
Ryan Rogan (1)
Ryan Cowan (2)
Russell Andrews (1)
Ruth Hendry (2)
Ryan Ferguson (3)
Ryan Gardner (1)
Ryan Simpson (3)
Robyn Wilson (1)
RossCarr (1)
Robert Paton (3)
Ryan Murphy (1)
Robert Duncan (1)
Robyn Archibald (3)
Rachel Paterson (1)
Rachel Black (1)
Ross Ferguson (1)
Robyn Taylor (1)
Ryan Provan (1)
Ryan Mcaulay (1)
Reiss Rooney (1)
Ryan Colletta (1)
Rachel Logan (1)
Rachel Crone (1)
​
​S
Shannon McGuinness (1)
Stacy Wilson (5)
Sam Daly (3)
Stephanie Forbes (1)
Sheree McGarr (1)
Steven Walsh (1)
Sarah Allison (1)
Sarah Bailie (3)
Suzanne Hunter (1)
Scott McCulley (2)
Shaun Lafferty (2)
Scott Crawford (1)
Stephanie Moodie (1)
Stevie Philip (1)
Sara McEnaney (2)
Siaan Cook (1)
Shannon McNeil (1)
Sean Copeland (1)
Stephanie Holmes (2)
Steven Berry (1)
Stephanie Bailey (1)
Steven Keegan (1)
Scott Murray (1)
Steven Kelly (1)
Steven Knox (4)
Stewart McCulloch (1)
Scott Thompson (2)
Shelby Docherty (1)
Samantha Docherty (1)
Stacey Nisbet (1)
Stacey Masterson (1)
Staceyann Smith (1)
Shannon McCafferty (1)
Stacey Hughes (3)
Steve Maxwell (1)
Spencer Gallie (1)
Shannon Miller (2)
Sara Muir (1)
Stephen Prenty (2)
Shaun Doherty (1)
Sheree McNab (1)
Stephanie Barclay (2)
Sharon Heeps (2)
Steven Gilmour (1)
Stephen Donnelly (3)
Stephanie Sherry (1)
​
​T
Terry McMullan (1)
Tom Stewart (1)
Toni Docherty (1)
Toni Doyle (2)
Thomas Orr (1)
Thomas Malyn (1)
Taylor Morrison (2)
Tiegan Marshall (1)
Taylor French (4)
Tia Tollett (1)
Tony Callaghan (1)
Tegan Winters (3)
Tyler Weir (1)
Tonileigh Barrie (2)
​V
Victoria Campbell (1)
​W
William Stewart (1)
William Shephard (1)
William Murphy (1)​
Z
Zaheed Manzoor (2)
Zoe Parker (1)
Zoe Young (2)
​